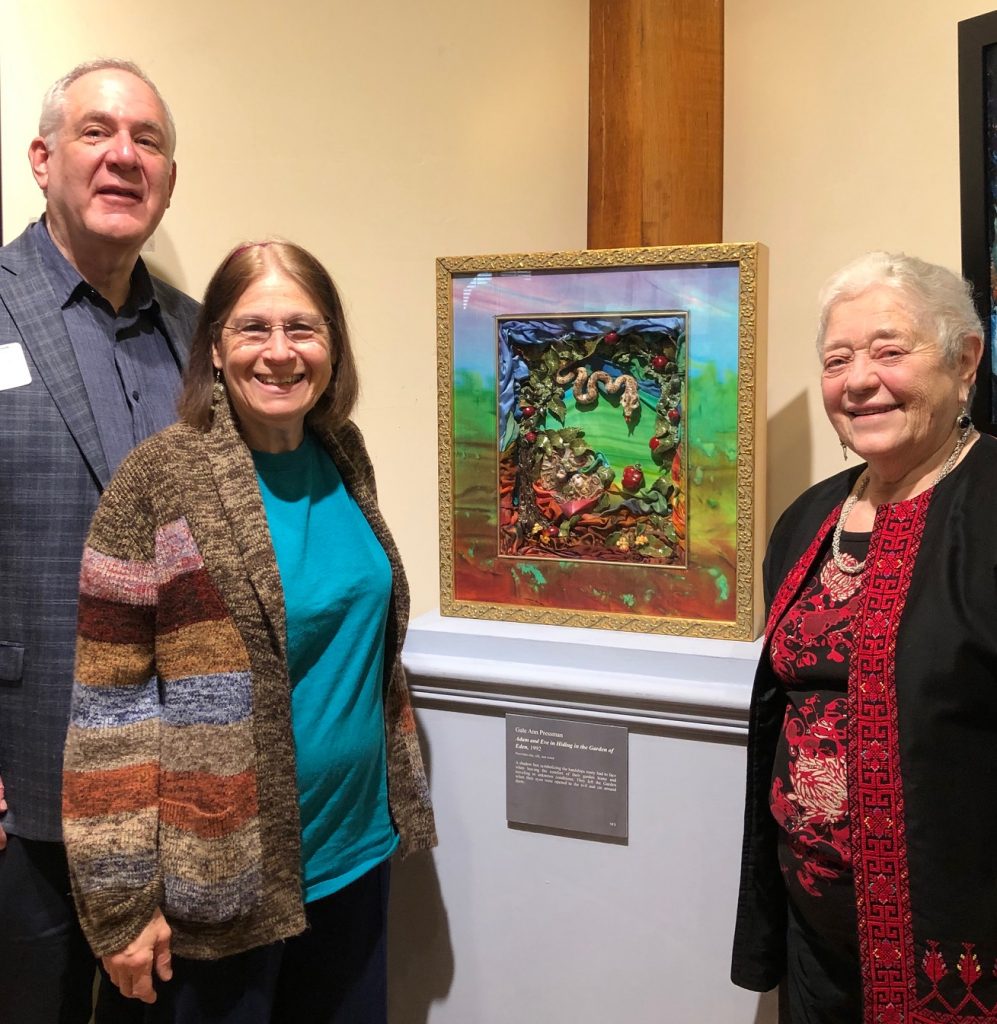 BY JAY P. GOLDMAN, TIKVAT ISRAEL BULLETIN EDITOR

Three Tikvat Israel artists had a chance to celebrate the opening of a multifaceted art exhibit titled "An American Story: Jewish
& Muslim Perspectives," but just a week later the show came to
an abrupt and unanticipated end, another victim of the novel
coronavirus pandemic.

Shirley Waxman, Larry Levine and Gale Pressman participated
in a public reception on March 8 at the Sandy Spring Museum to
mark the start of a three-month run of their creative work, part of
JAMMART (Jews and Muslims Making Art Together). The show
had been scheduled to run at the Sandy Spring venue through
May 31. The museum has not yet announced if it will extend the
show once the facility reopens.

Art works from the exhibit can be viewed as part of a virtual
tour on the museum's website.

JAMMART is a group of Muslim and Jewish artists that
formed in 2008 for the purpose of creating art and learning about
each other's beliefs and values.

Levine contributed photographs that explore several relevant
themes — freedom of religion, freedom of the (Yiddish) press and
people of different faiths working together.

Pressman's displayed works included a porcelain 14-inch doll
which represents a Jewish girl coming from Poland; a shadow box
made with silk and porcelain clay to represent Adam and Eve hiding in the garden after encountering the evil serpent; a high priest
with a porcelain head and cloth body who advised the Jews during
their wilderness travels; and a Judah Maccabee Hanukkiah made
of polymer clay.

Waxman contributed fiber artwork to the show.