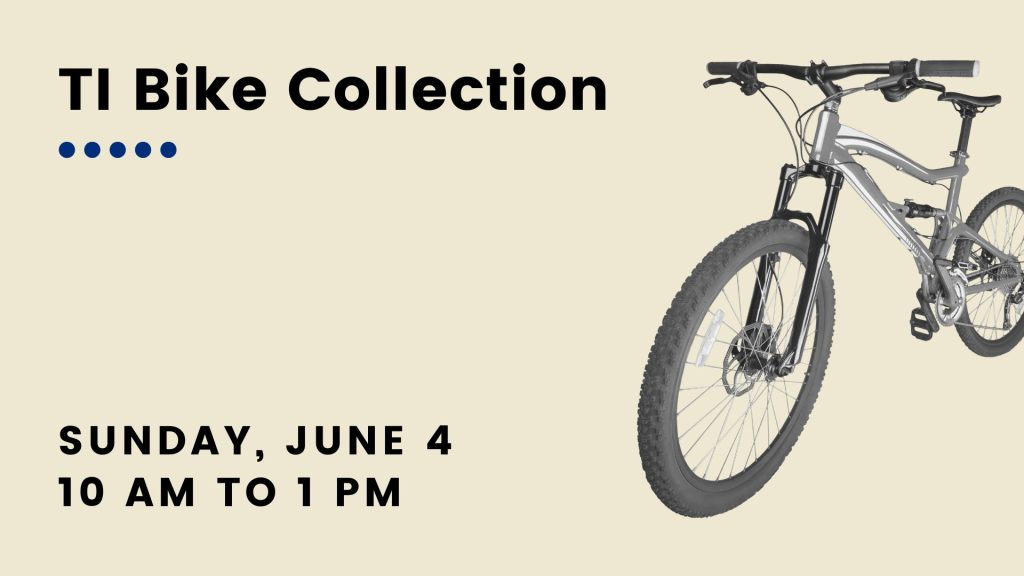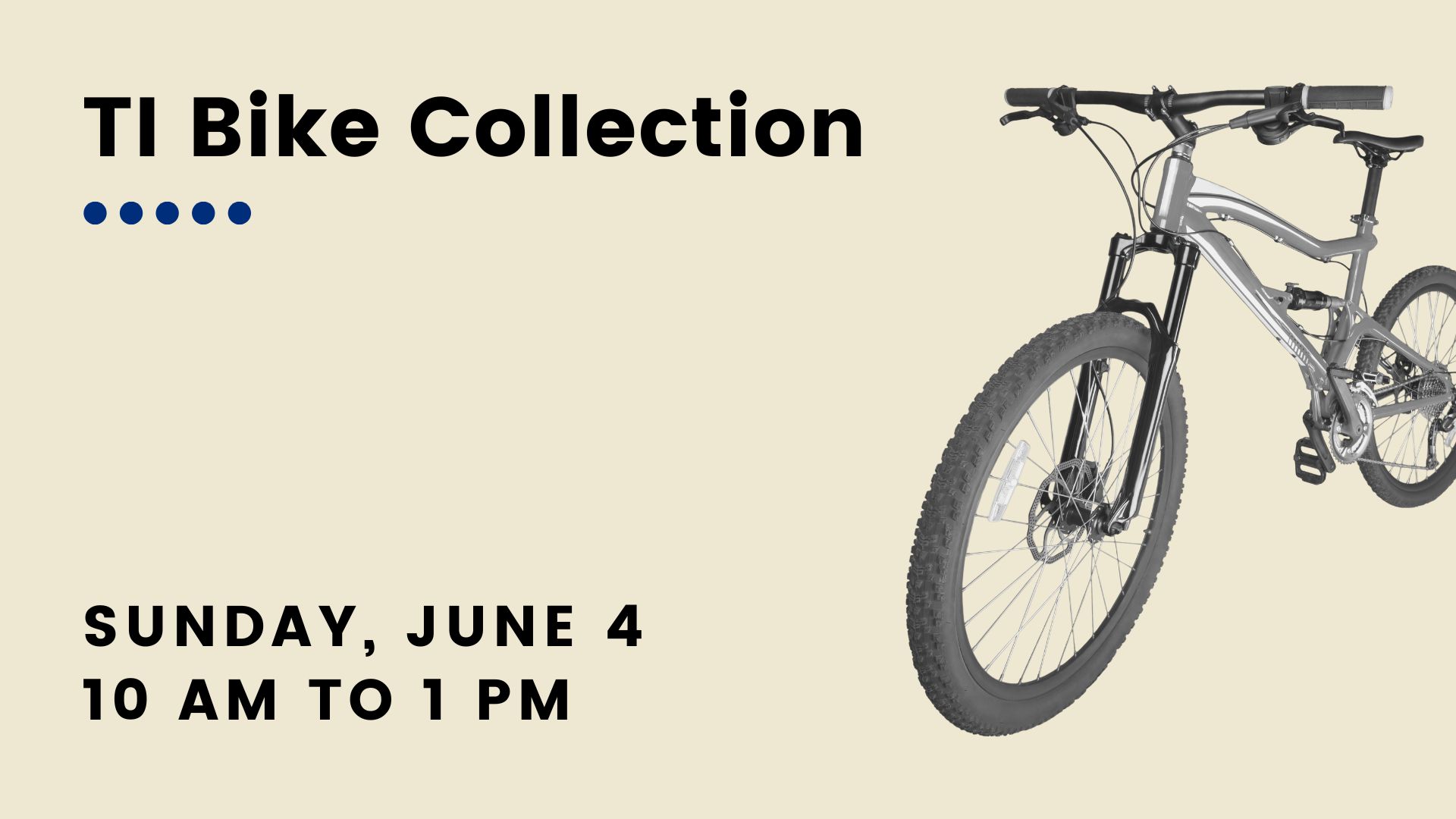 TI will host a collection of used bicycles in the TI parking lot on Sunday, June 4, from 10 am to 1 pm, in cooperation with Bikes for the World. Bikes are donated, both domestically and internationally, mostly to Africa, Central America and South Asia. You can read about the impact of the program at bikesfortheworld.org.
We will be collecting:
Any serviceable complete (or nearly-complete) bicycle, adult or children's, accompanied by a suggested minimum $10 per bike donation to defray a share of the costsFlat tires or a missing seat or pedal matter little. They also accept tandems, recumbents, adult tricycles, and trail-a-bikes, They welcome children's bikes because they get children to school, and servicing a kid's bike overseas generates mechanic employment just as an adult bike does
Usable bicycle SPARE PARTS and components, including tubes, tires, wheels, chains, pedals, saddles, cables, and mountain bike handlebars (but not "drop" handlebars).
Usable bicycle accessories, including helmets, pumps, locks, gloves, chains (for locks), bicycle books and manuals, and hand tools including general tools such as wrenches and screw drivers.