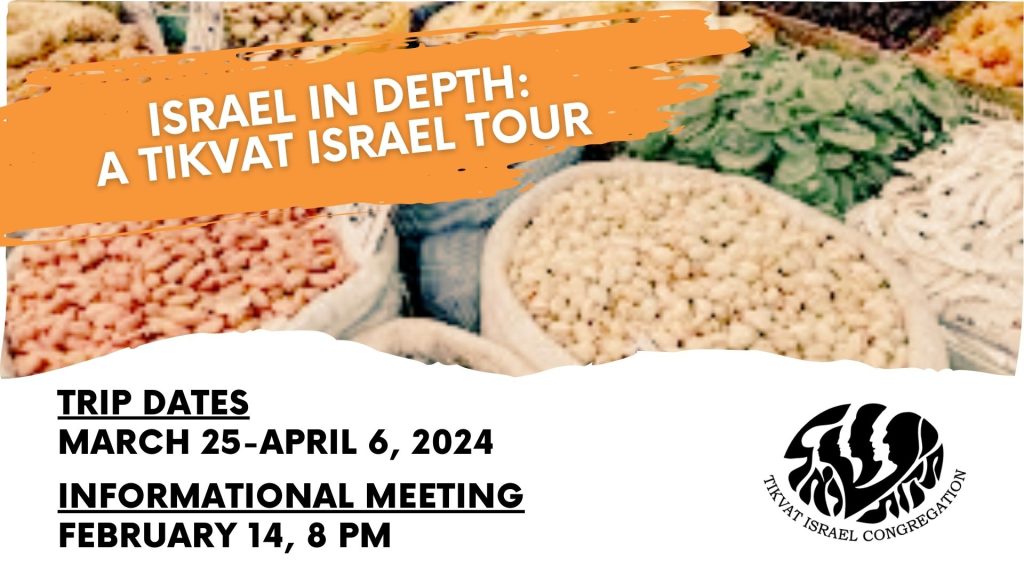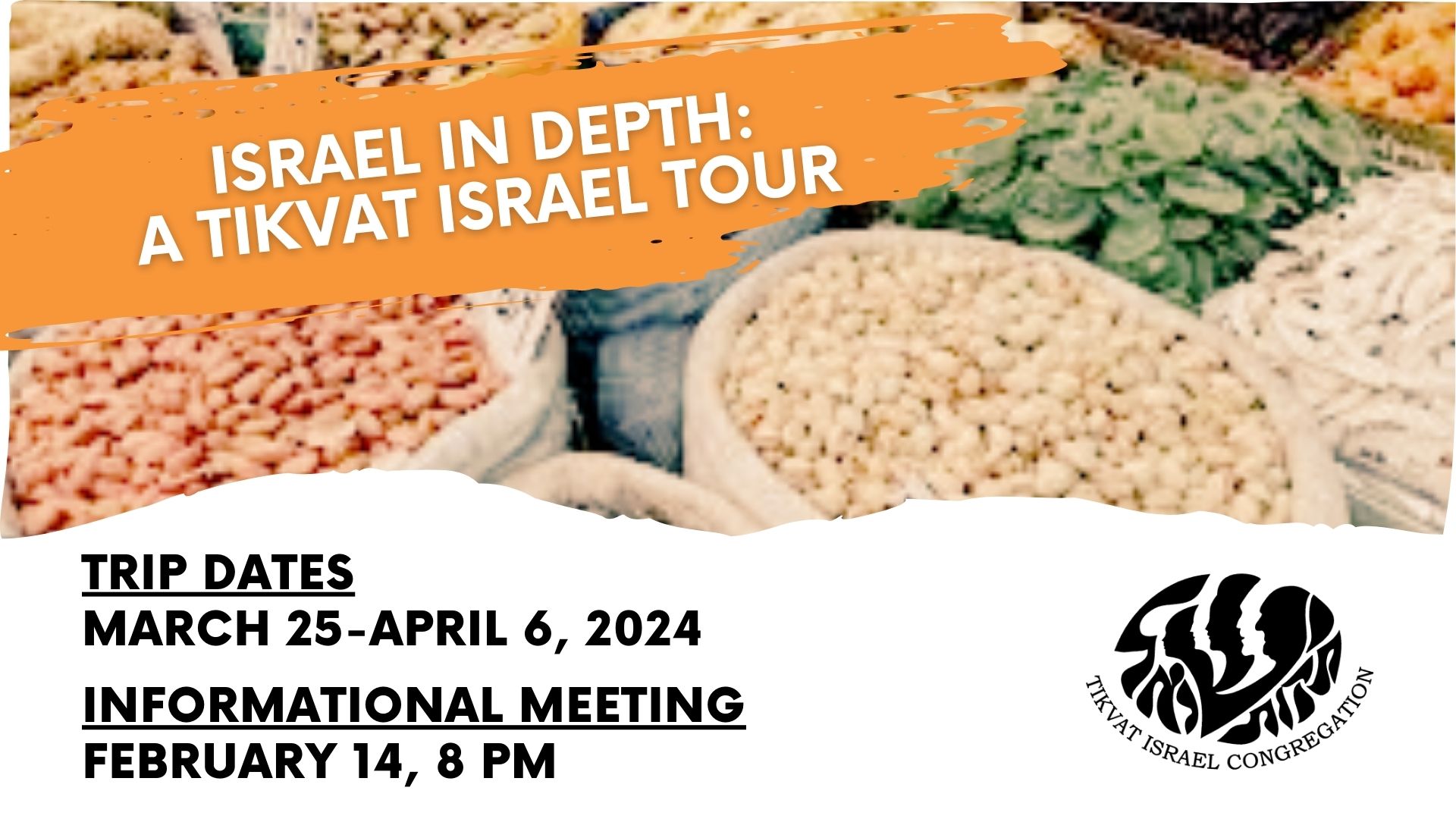 Tikvat Israel is Going To Israel
March 25 – April 6, 2024
Dear Friends,
Like so many of you, Abbey and I were forced to postpone, reschedule, or cancel numerous travel plans during these past three years. As we began emerging from the worst days of the pandemic, a trip to Israel was among our top priorities. And what could be better than a tour with our Tikvat Israel family? This is why we are so excited to announce the details of our upcoming Tikvat Israel trip to Israel at an informational meeting this coming Tuesday, February 14.
As described on the flyer below, this trip has many unique features, focusing on in-depth (and often culinary!) experiences with the many religious, cultural, and ethnic groups that make up Israel's population today.
Lisa Moed, our tour provider and the managing director of Travelujah Tours, has put together an amazing itinerary and will join us on Tuesday, February 14 at 8 pm at Tikvat Israel. (For those who celebrate Valentine's Day, what could be more romantic than planning a trip to Israel together?)
Please respond to let us know if you are able to attend the Informational meeting on the 14th and/or if you want more information about the trip.
Abbey and I are excited to travel to Israel with you and look forward to seeing you soon.
L'shalom,
Marc