Posted on June 28, 2023
Sally Kram and Beth Smith will assume the reins of leadership at Tikvat Israel Congregation for the next two years after fellow members elected them as co-presidents on June 25. Beginning July 1, they will be joined on the executive committee of the synagogue's governing board until June 30, 2025, by the following officers: VP-administration Continue Reading »
Posted on June 28, 2023
Tikvat Israel's Religious Practices Committee has approved two changes to our weekly Shabbat services to better serve the needs of our community.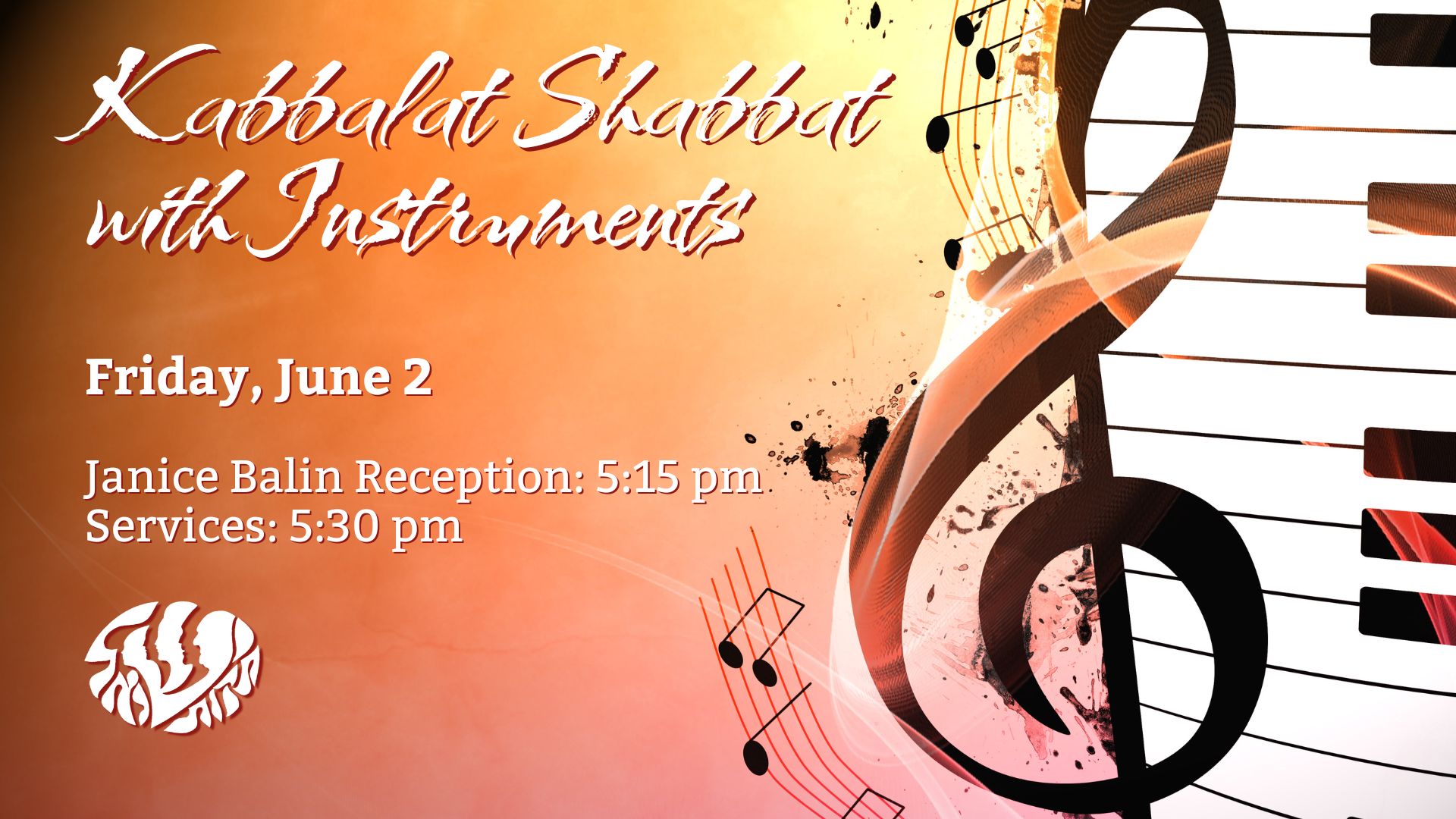 Posted on May 30, 2023
There will be a KSI pre-service reception honoring outgoing Women's Network President, Janice Balin. The reception will be at 5:15 pm with services at 6 pm.Contributions to the Women's Network are always appreciated. Donations for the pre-service reception can be made through ShulCloud. Please note WN KSI honoring Janice Balin. Those wishing to contribute their Continue Reading »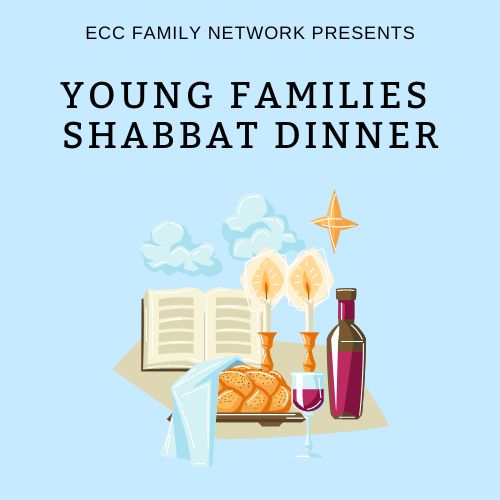 Posted on May 30, 2023
Bring in Shabbat with family and friends from the Early Childhood Center and Tikvat Israel. Rabbi Israel will lead us in a child-friendly Kabbalat Shabbat service followed by dinner. This event is organized by the EFN. Cost is $18 per family. Please register by Wednesday, June 7.
Posted on May 30, 2023
Enrollment is now open for Netivot, Tikvat Israel's K-1 religious school! New for the 2023-2024 school year, Kindergarten and First grade students will meet at Tikvat Israel on Sunday mornings from 9:30-11:00 AM. Families who register by June 30, 2023 will have the $50/child deposit applied to tuition. Synagogue membership is not required. Learn more Continue Reading »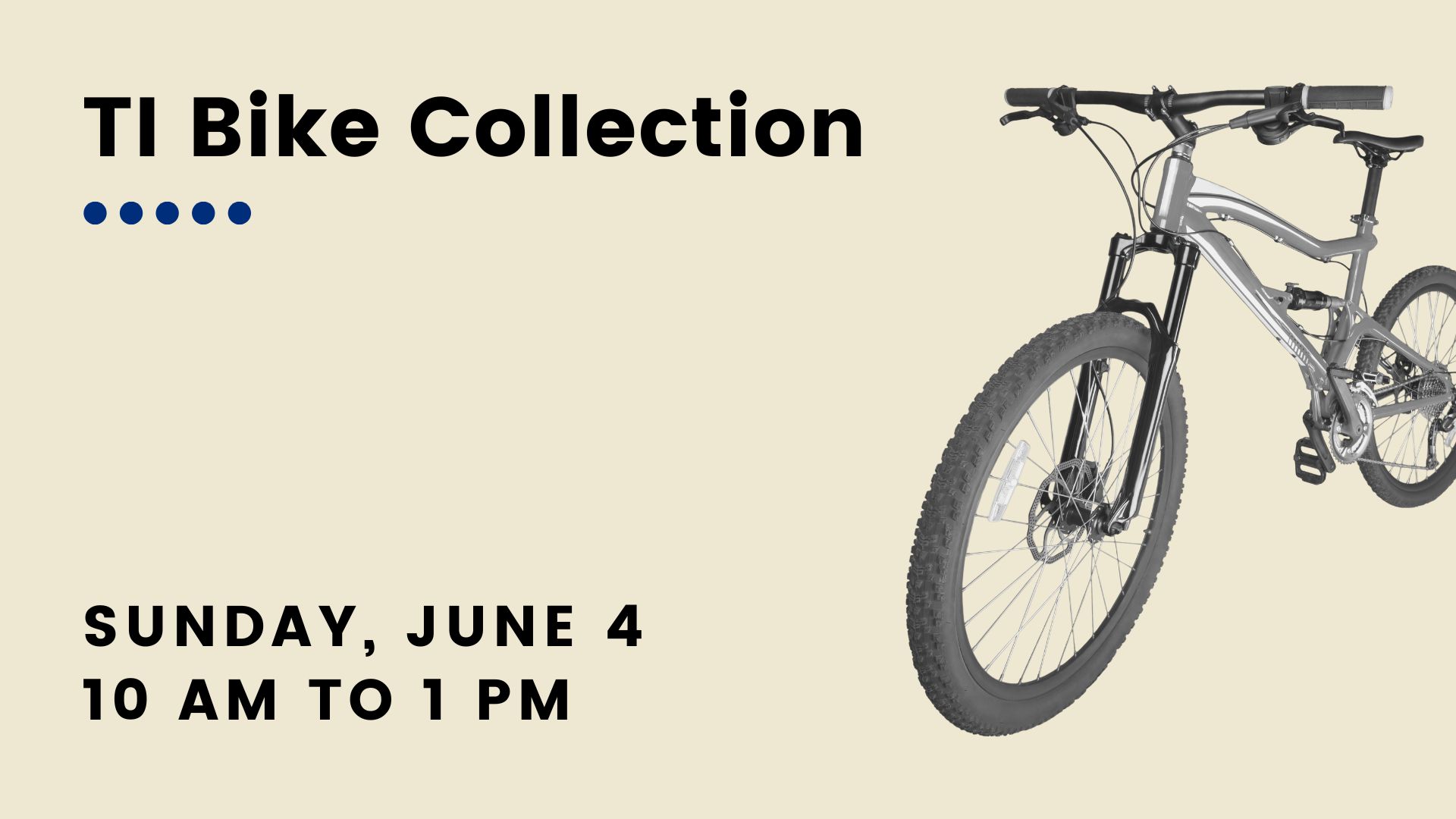 Posted on April 11, 2023
TI will host a collection of used bicycles in the TI parking lot on Sunday, June 4, from 10 am to 1 pm, in cooperation with Bikes for the World. Bikes are donated, both domestically and internationally, mostly to Africa, Central America and South Asia. You can read about the impact of the program at Continue Reading »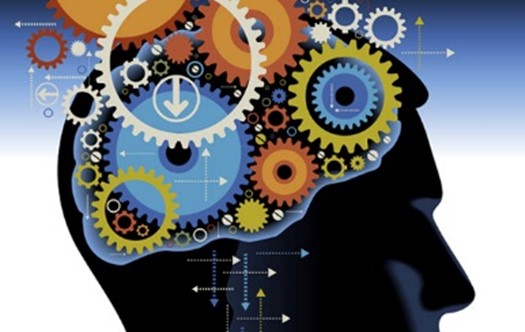 Posted on February 24, 2023
Tikvat Israel University is a day of learning. Congregants will give their version of "TED talks," dynamic short presentations on a wide variety of topics of interest. The day is structured into several classes of about 45 minutes, with a short break in between each class and light snacks available in the main lobby. Welcome, Continue Reading »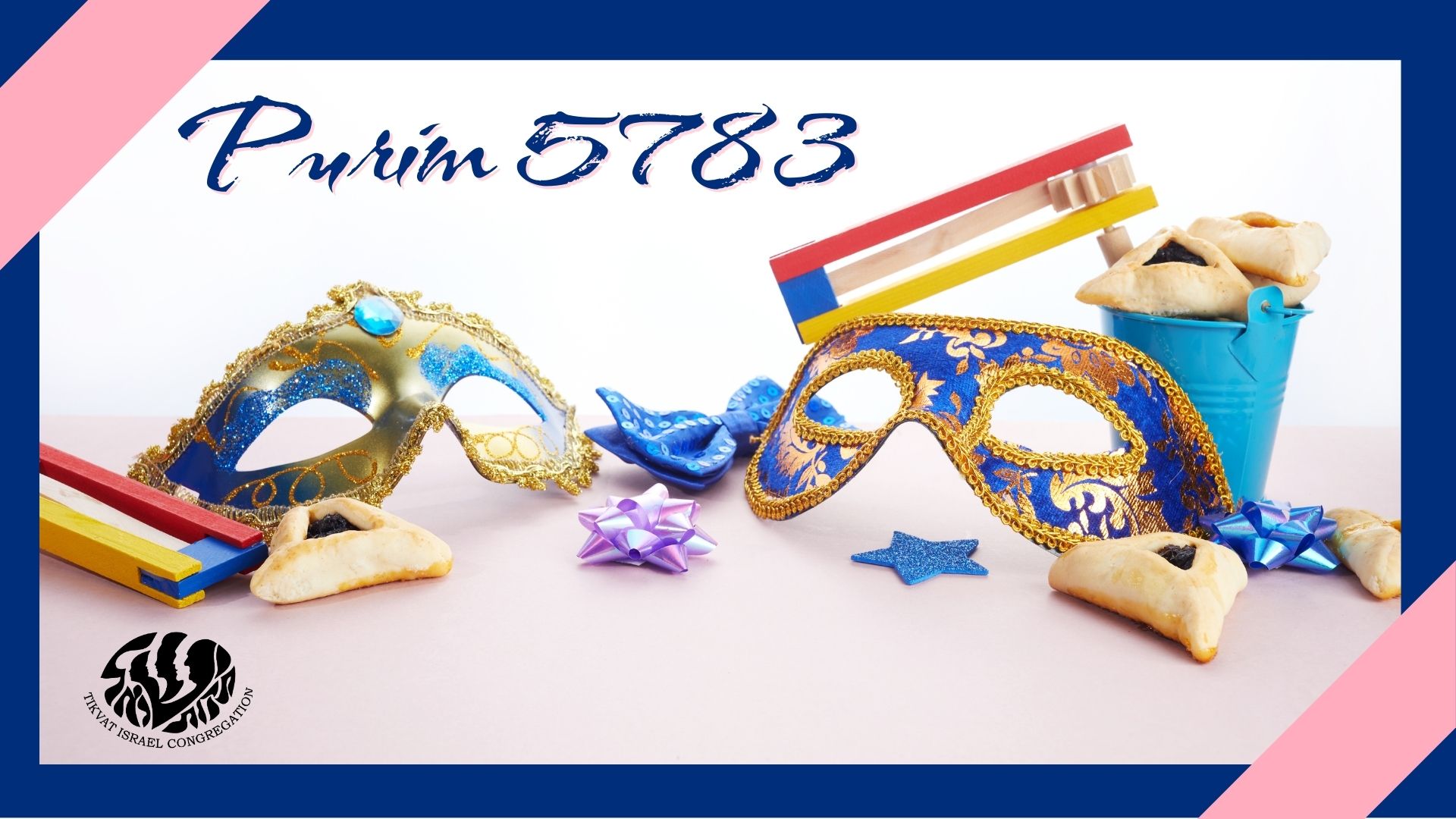 Posted on February 17, 2023
If you would like to send holiday cheer to your fellow community members through the Women's Network of Tikvat Israel annual mishloach manot campaign, the deadline to participate this year is 11:59 pm on Wednesday, February 22! This year, all local members of our community – congregants, ECC families, clergy, and staff – will receive Continue Reading »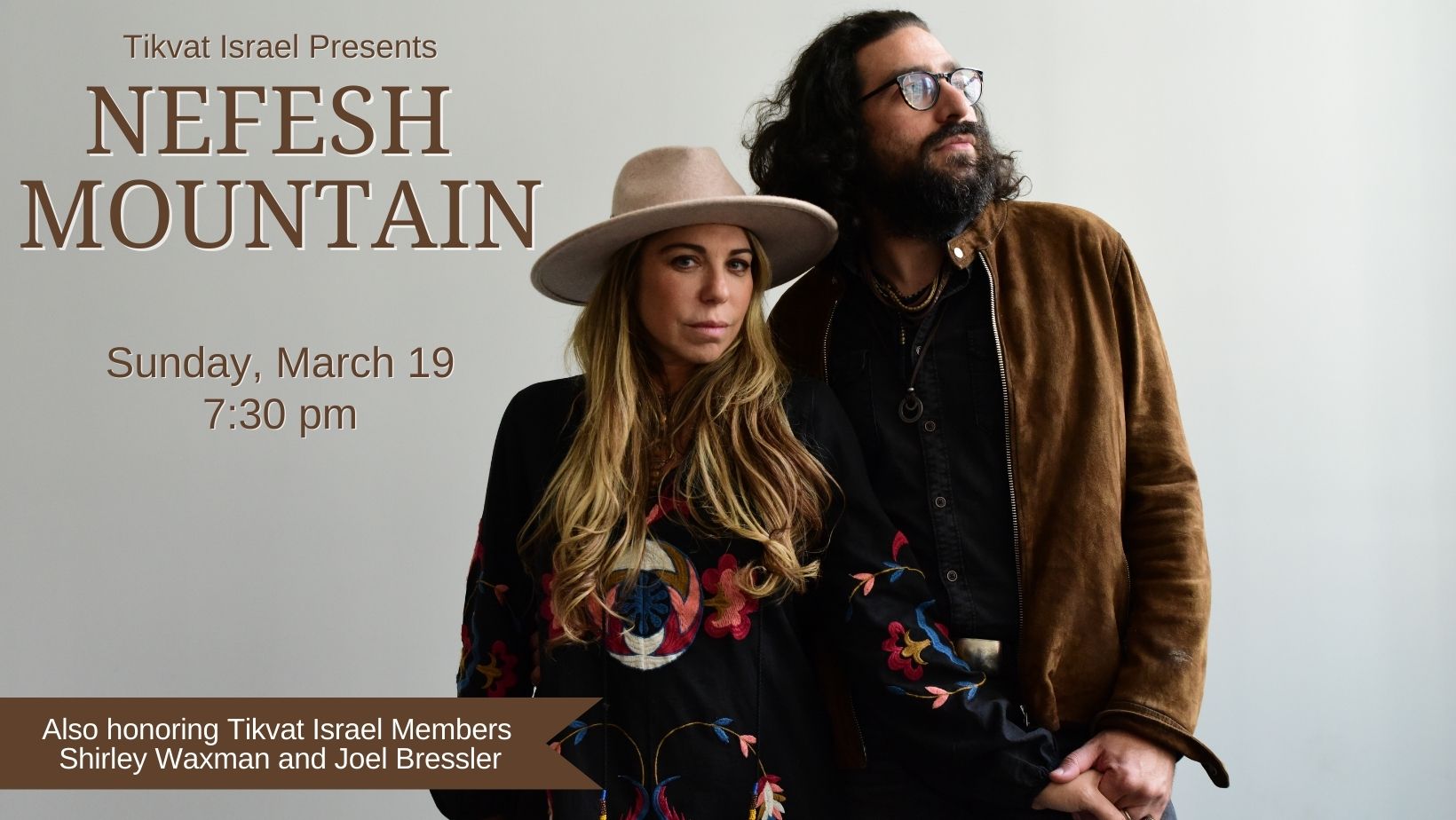 Posted on February 15, 2023
Join Us for a Musical Celebration Featuring Nefesh Mountain & Honoring Shirley Waxman and Joel Bressler Sunday, March 197:30 pm Tikvat Israel is excited to announce our annual concert will feature Nefesh Mountain, a nationally-renowned Jewish bluegrass band. We will also honor Shirley Waxman and Joel Bressler for their many years of service to our Continue Reading »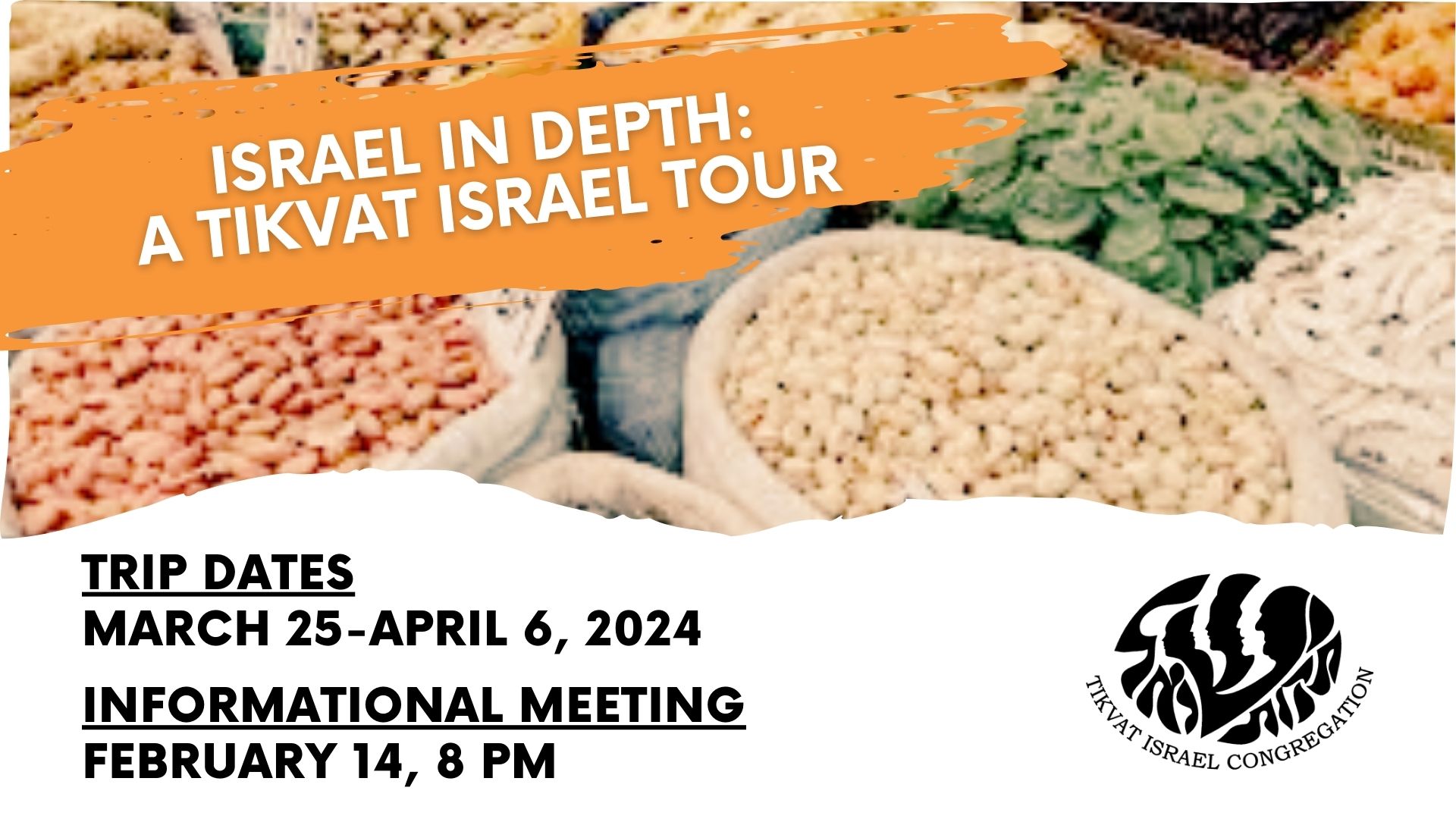 Posted on February 10, 2023
Tikvat Israel is Going To IsraelMarch 25 – April 6, 2024 Dear Friends, Like so many of you, Abbey and I were forced to postpone, reschedule, or cancel numerous travel plans during these past three years. As we began emerging from the worst days of the pandemic, a trip to Israel was among our top Continue Reading »